Lordi Stumbles in 'Sexorcism'
Finland's ruthless monsters known as Lordi have landed and want to perform a Sexorcism on us.Okay, Lordi may not be that ready to take us to that level yet but it is the title of their latest album which was released through AFM Records. The ghouls in Lordi first won us over in the early 2000's with their contagious rock anthems and ghoulish delights but do they still have it in them?
Do you feel "Your Tongue's Got The Cat" slowly burrow itself in to your heart? It did for me, well in this hypothetical scenario of course since I don't have one. If you have a thing for the arena rock synth, you can certainly hear it in this track. Because Lordi is hellbent on seducing you,they bust out another tale of romance called "Romeo Ate Juliet" *swoon* "Slashion Model Girls" and "Polterchrist" conjure up a classic Lordi vibe and has a semi-catchy chorus."Hell Has No Room" will give you the adrenaline rush Lordi is good at.
The album concludes with "Haunting Season" which dusts off the xylophone which is always a great complimentary sound for these creepy crawly adventures. Lordi seem to be missing that je ne se quoi that we fell in love with a little over a decade ago, hell, even from their previous album. This album tried to seduce me with its infernal long tongue which is always nice but I guess I'm just looking for more. This was just another album in the collection *sigh* BUT just because I love playing hard to get doesn't mean you have to, listen to the album on Spotify and get your copy here or any major platform!
2 out 6, I still love my monsterman but I just don't understand the beauty of this beast.    
Micawber Burn Brightly in 'Beyond the Reach Of Flame'
Micawber wowed us last year at the Vader show and now they're on a mission to wow us with their latest titled Beyond The Reach Of Flame released via Prosthetic Records. They begin their third LP with an amazing ode titled "Full Denim Jacket," there has never been a brutal homage to our faithful denim jacket such as the one Micawber created. The quartet add some suspense in to the slow burning title track but beware, this titular beast does not stay dormant and will show you what its made of and so will guitarist Derek DeBruin! "Beyond The Reach Of Flame" sets up the stage for the face melting "The Starless Sky" in which Leighton Thompson unleashes his thick and ferocious vocals.
"In Shadow In Light" is a track that will spoil us rotten because in this track the collective have the opportunity to flex their music skills that will certainly kill you with thrills… In other words you will be replying that track and basking in their musical prowess. "Icon of Extinction" bassist Nick Gouin takes the lead before the rest of the ensemble rush in with their instrumentals and carefully craft an erratic but intricate display of instruments, listen to that epic breakdown.There are instances in "King Of Ash" where Thompson's vocals sort of resembles that of Meshuggah's Jens Kidman, imagine a duet with these two?
Though this third album is not a rabid record just like their previous releases, Micawber still deliver an album that will please fans and casuals alike. Beyond The Reach Of Flame is tame by comparison but rest assured, it will keep the torch you have for them burning ever so brightly besides, we get to savor the band's instrumentals and Thompson will still growl so loud in to your ears you will feel it in your rears! Listen to the album on Spotify ad get your copy here.
6 Out 6, It's lit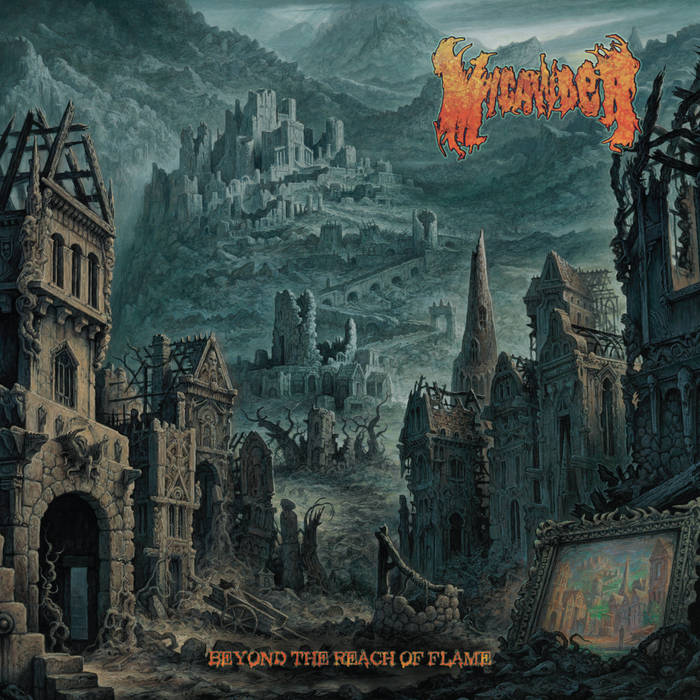 Bleeding Through Will 'Love' Fans To Death
Bleeding Through have risen from their deep slumber after six years. The quintet from the OC had called it quits but then the artistic itch was so insatiable, it caused them to reassemble and release their eighth studio album titled Love Will Kill Us All through Sharptone Records. Bitter hearts will rejoice not just because the title is spot on but also because this album might just send them back to a time when they were young, and dumb and angsty.      
BT begin this funeral procession with the dramatic intro "Darkness, A Feeling I Know" before guitarist Brian Lepkke leads the way into the amazing transition into their single "Fade Into The Ash" which will surely twist the knife in your decrepit and shriveled heart. Marta Peterson's organ keys fuel the atmosphere in this album, Dracula would swoon! If you are craving a song with a predominant presence of the organ, listen to "Dead Eyes." But don't worry, Peterson's keys resonate on most of the album.  
The pain and heartache in "Cold World" will rock your body to the core, just wait till you hear Brandan Schiepatti's gruff wail echo above and beyond. For rougher songs with no clean vocals their single "Set Me Free," "Slave" and "Buried" will hit the spot and BT crank up the metal part in metalcore. Love Will Kill Us All is the perfect soundtrack for the funeral of broken hearts. BT convey their forlorn theme and experiment a bit with theatrical elements that suit them very well! Yes, teenage me is very pleased with this album. Listen to the album on any major streaming service and get your copy here.
6 out of 6, Pleasure is Pain!
Firehaven Are Ready To Set The World On Fire
Here to fuel our independent band fetish is Firehaven! The Bay Area based melodic death metallers ignite our interest with their debut self titled demo and man are they ready for blood and fire! Aching for the rough and guttural vocals? Vocalist Samantha Smith has just what you need baby and will swallow you whole and spit you put into the depths of hell…One ticket please!
Guitarist John Clock ushers in "Providence" before Smith swoops in for the kill! Clock continues to provide great hooks with the intro riff in "Interference," which beautifully compliments Smith's thick vocals. Another bonus I forgot to mention is that Clock also provides technical death metal- like riffs that will please any metalhead. The quartet also add more grit and attitude to their cover of Light This City's "The Unwelcome Savior."
Firehaven are firm believers of quality over quantity by producing four great original tracks in this demo. Though Light This City is their main inspiration, the trio shows a tremendous potential to light the metal scene with their own flame. You can listen to their album and buy it in their Bandcamp.
5 out 6, Burn this mother down!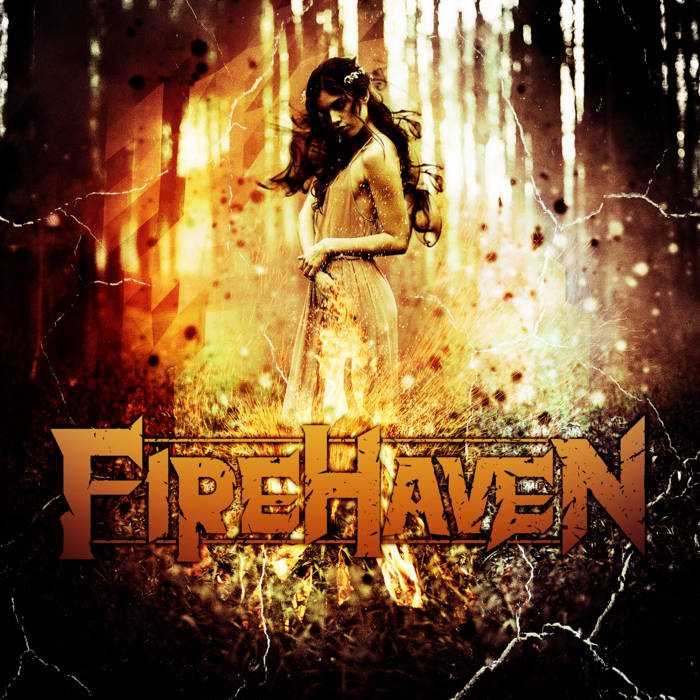 We Worship the 'Cult of A Dying Sun' 
Oregon black metallers Uada return with their follow up to their critically acclaimed debut called Cult Of A Dying Sun via Eisenwald Records. In this cult, there are no deadly kool- aid cocktails or promises of demi gods living among us but there are a chalk full of songs that will elevate you to the great beyond…or deep below, whatever floats your boat.   
The album starts with the lit track "The Purging Fire" which has a little bit of everything that will indulge your black metal needs, I'm not gonna spend too much time on their single "Snakes & Vultures" because you already know how bitchin' it is. The title track shines brightly in its swan song, Jake Superchi's growls and howls embodies the agony a cult would feel for the dying red giant, especially after knowing their tanning sessions will end forever! Guitarist James Sloan and Superchi also work great together in creating a great melodic riffs to compliment this song, lest we forget bassist Edward Halpin and drummer Josiah Babcock providing a great and steady foundation.
Uada set the "cult" aspect of this album in their atmospheric instrumental "The Wanderer." If you think this album is gonna simmer down, think again because Uada is not one to leave things serene. They reign with the ferocious "Sphere (Imprisonment)" which is a great and memorable track to end this album. This Cult was intriguing from beginning to end and will draw fans and casual listeners in like a moth to a flame. Listen to the album on Spotify and get your copy here. AND don't forget to catch them at the Brick By Brick on July 5 and see what we thought of them last year!    
6 out of 6, Our new 'Cult'